Overview
The Eastern Academic Scholars' Trust (EAST) is a shared print initiative across more than 80 partner libraries, primarily in the Eastern United States, with the goal of protecting the print scholarly record and ensuring its availability for scholars, students and faculty.
---
Quick Facts
Membership:  80+ Academic and Research Libraries EAST of the Mississippi
Number of States:  13  (map)
Monograph Retentions:  Approximately 7 million titles, with over 10 million retained holdings
Most retaining institutions in EAST have committed to retain from 11%-38% of their collection for shared print.
Serials Retentions:  Over 18,300 titles with over 25,500 holdings registered in PAPR
% of Retained Titles with Digital Surrogates in HathiTrust or Internet Archives: 45%
Member Engagement:  3 quarterly webinars and 1 annual in-person member meeting
Member of:
Partnership for Shared Book Collections
Rosemont Shared Print Alliance
% of national shared print collections: 43% (according to data in OCLC's GreenGlass)
---
Retained Collections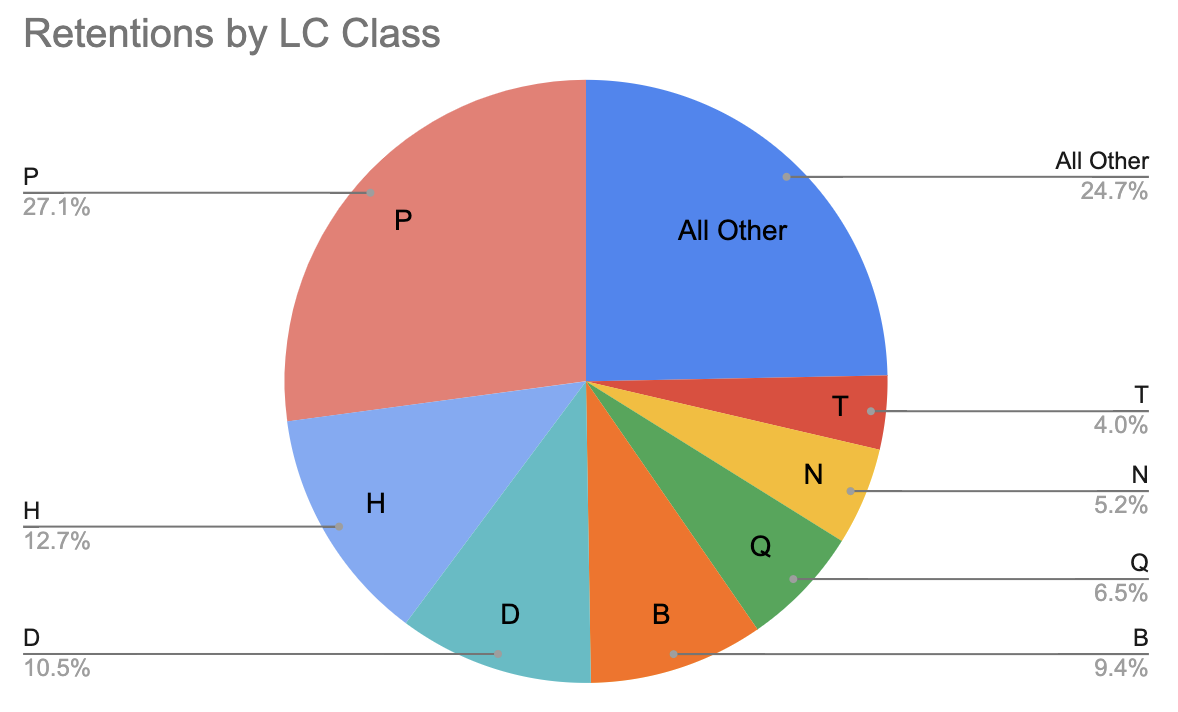 ---
Milestones and Future Work
The Eastern Academic Scholars' Trust (EAST) project grew out of a series of discussions among more than 100 college and university librarians facilitated by the Five Colleges Incorporated beginning in the summer of 2011.  In 2012, the Andrew W. Mellon Foundation awarded Five Colleges an 18 month planning grant to identify needs and develop business models for such a shared print retention program. At the conclusion of the meetings held in July of 2014, some 60 libraries in New England, New York and Pennsylvania endorsed a set of recommendations to move forward with a shared print project, which they renamed the Eastern Academic Scholars' Trust (EAST).
2014: In the fall of 2014, the Boston Library Consortium (BLC) agreed to act as the host institution for the EAST project with responsibility for staffing, fiscal oversight, and management of grant proposals and awards. Later that year, the BLC was awarded a contingent grant from the Davis Educational Foundation to underwrite a significant portion of the costs associated with the monograph collection analysis phase of EAST.  This grant, totally $400,000, helped subsidize the large scale collection analysis of monographs required for the EAST members to determine their retention commitments.
2015: In March of 2015, the BLC submitted a grant proposal to the Andrew W. Mellon Foundation  to begin the organizational development of EAST, undertake the large scale collection analysis and validation studies, and explore collaboration with other evolving shared print initiatives across the country.  In June of 2015, the BLC was awarded a grant of $995,000 from the Mellon Foundation to support the development of EAST.
2016: After years of research and coalition building, and with the support of the Davis and Mellon Foundations, the Eastern Academic Scholars' Trust launched with an initial cohort of 40 libraries.
2016-2018: In conjunction with the collection analysis and retention work, EAST member libraries carried out a Validation Sample Study, which considered the age and condition of titles in the circulating collection as a data point to determine future retention decisions.
2017: Building on the successes of Cohort 1, 12 new libraries joined EAST as part of Cohort 2.
2017: EAST broadens its focus to include serials and journals, with half of the membership electing to become serials retention partners. Work in this area begins with a focus on medium-held titles across the retention institutions, and our partner, the Center for Research Libraries, provides the collection analysis for this part of our work.
2017: With our emphasis on serials, EAST joins the Rosemont Shared Print Alliance to collaborate, guide, and continue building a collective collection of journal retentions across the US.
2018: As part of the Mellon Foundation grant, EAST planned and hosted two summits on Shared Print, which drew over 40 participants across North America. The outcome of these summits was the formation of the Partnership for Shared Book Collections in 2019.
2019: Recognizing the desire of individual libraries to join EAST, we began offering a Flexible Participation option that allows either one or a group of libraries to join EAST at any point. Libraries joining via Flexible Participation can choose to carry out collection analysis via Gold Rush or GreenGlass.
2020: The Partnership for Shared Book Collections officially launches with seven founding members, including EAST. EAST's retention commitments begin to be registered in WorldCat.
2021-2022: EAST crosses the 10 million retained holdings mark and begins planning for a collection analysis in 2023. EAST also undertakes pilot project work with Internet Archives to identify retained titles with existing digital surrogates. EAST Executive Committee undertakes strategic planning.
Future directions for EAST include continued growth of its membership, collaboration with other national and international organizations, and a pilot digitization projects.